How is the cargo usually packed for transport?

Usually the goods are folded and packed on pallets.

What size pallets are commonly used?

Euro pallet - 120 cm х 80 cm (most often!)
Industrial pallet - 120 cm х 120 cm
Finnish pallet - 120 cm х 100 cm
Where to look and how to find out the product code (Commodity Nomenclature for Foreign Economic Activity Commodity Nomenclature/FEACN codes)?

RUS (unofficial source) / LV (official source) / ENG (official source)

What trucks are commonly used to transport goods?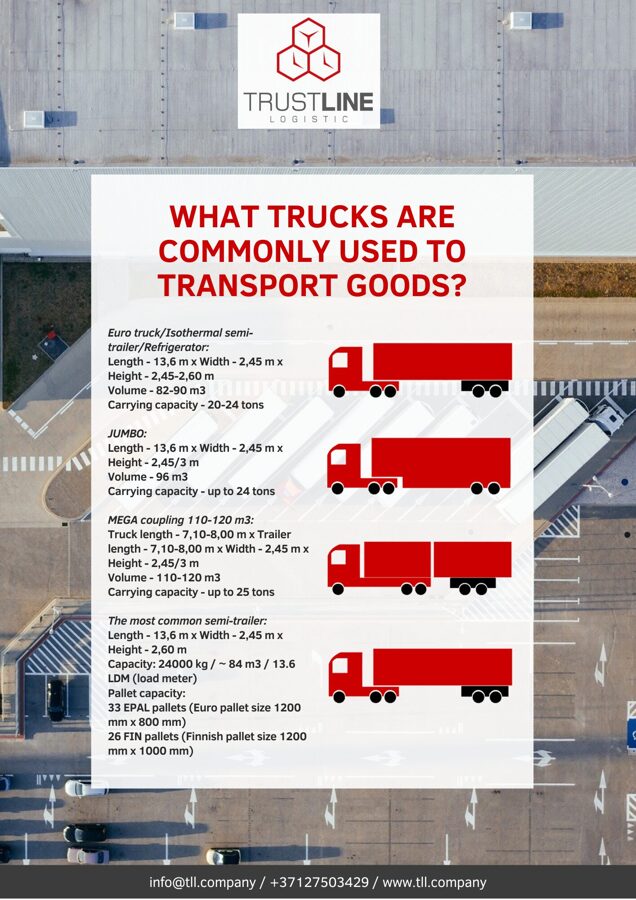 How to calculate load metres (LDM) correctly?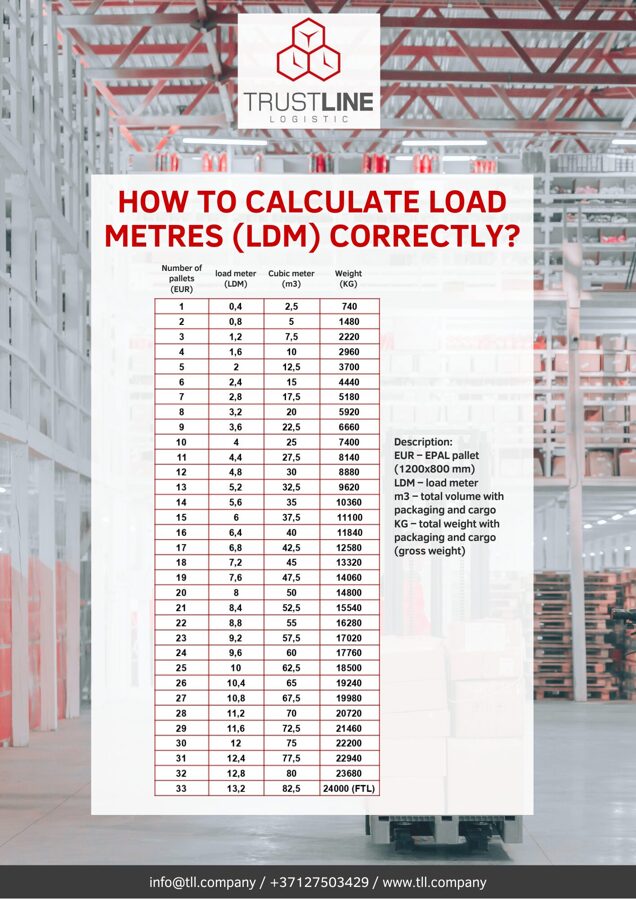 Where can I see the queues at the borders?

LV-BY (LV border) / LV/LT/PL/UA-BY (BY border) / LV-RUS (LV border) / LV-RUS (RUS border)